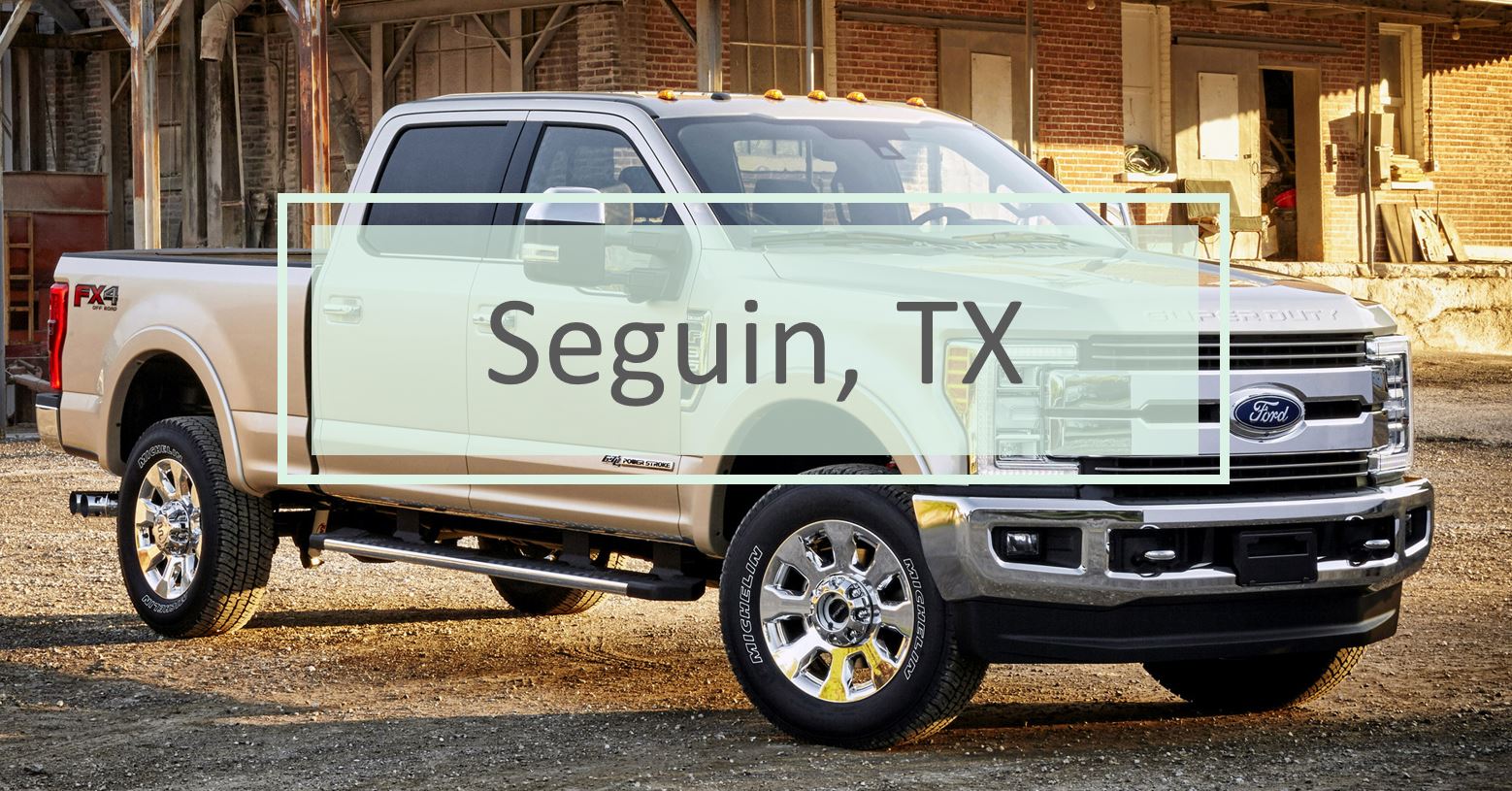 About Griffith Ford Near Seguin, TX
If you are currently considering purchasing a new or previously owned Ford vehicle and are located in the greater Seguin, TX, area, the team at Griffith Ford will be able to help you find a car, truck, or SUV that you and your family will love in a timely and efficient manner. We offer a variety of different financing options that are designed to suit all manner of budgets, so no matter what your financial situation, Griffith Ford will be able to help you find a vehicle that suits your current means.
Traveling to Griffith Ford
The trip to Griffith Ford should take approximately 23 minutes to complete and is 23.5 miles long. To begin with, start out by going east on E Cedar St toward N Highway 123 Byp/TX-123. You will then need to make a left turn onto N Highway 123 Byp/TX-123. You should then turn right onto E Kingsbury St/US-90 E and continue to follow US-90 E. Next, you will make a right turn onto E Interstate 10.  You will then need to merge onto I-10 E via the ramp on the left toward Houston. Afterwards, take the US-183 exit, Exit 632, toward US-90/Gonzales/Cuero. You will then continue to stay straight and go onto Frontage Rd. Your final destination, Griffith Ford San Marcos, 2661 Frontage Rd. will be on the left hand side.
 About Seguin, TX
The town of Seguin, TX was officially founded on August 12, 1838, a mere 16 months after Texas had won its independence from Mexico at the battle of San Jacinto. As a result, this makes Seguin one of the oldest towns in the state. Due to its central location, it was often used as a stop for the earliest Texas Rangers on their patrol routes, as it was a good halfway point.
Main Attractions in Seguin, TX
Because of where it is located, Seguin, TX has a large amount of high quality eateries located in the area, especially where Mexican and BBQ style food is concerned. Some of the most popular restaurants in the area among the locals include:
Dixie Grille

True Texas BBQ

Su Casa Café

El Olvido Hacienda
 Sights in Seguin, TX
There are a number of family friendly activities for you to spend time doing during your time in Seguin, TX. Some of the more popular hotspots among the people who live there include such places as:
ZDT's Amusement Park - Open for the entire year, this kid-friendly destination has rides, go-karts, a climbing wall, a water park & more.

Lake McQueeney - This artificial lake is located in a residential area and features fishing, swimming, boating, & a developed island.

Magnolia Hotel - a historic structure located in Seguin, Texas. It was in operation as a hotel as early as 1844.

Lake Dunlap - Fishing, swimming & water skiing are popular activities at this longtime reservoir.