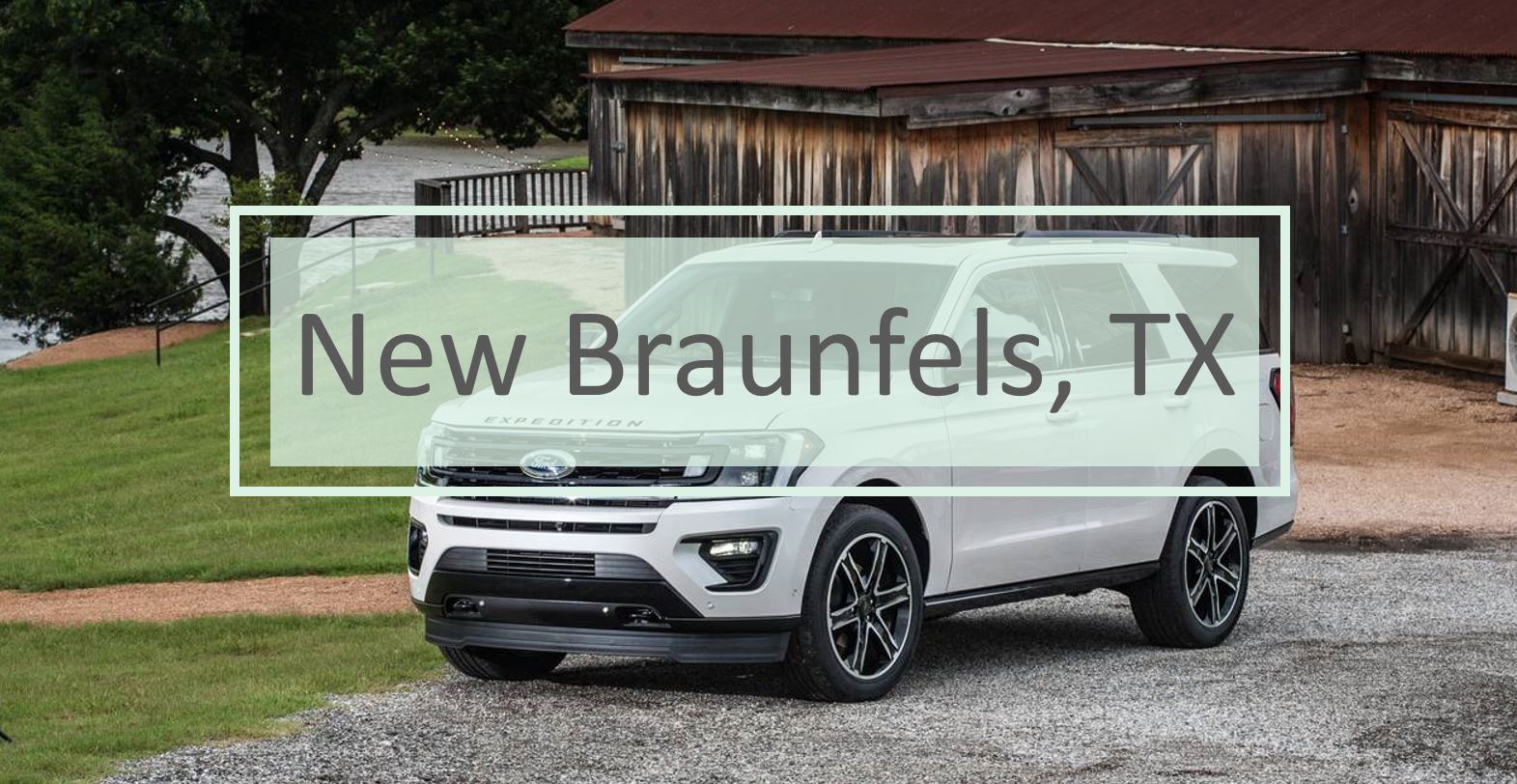 About Griffith Ford nar New Braunfels, TX
If you are currently in the market for a new or lightly pre owned Ford vehicle and are located in the greater New Braunfels, TX, area, your first and only stop should be to the wonderful team over at Griffith Ford. Whether you are looking for a car, truck or SUV, such as the Fiesta or the F150, the team at Griffith Ford can help you and your family find a vehicle you will love at a price that you can afford.
Traveling to Griffith Ford
Your trip to Griffith Ford from New Braunfels, TX will last for approximately 48 minutes and is 38.9 miles long. To begin with, start out by going southeast on N Market St toward E Mill St. You will then need to take the 2nd right onto E San Antonio St. Afterwards, enter the next roundabout and take the 3rd exit onto S Seguin Ave. You will then need to turn left onto S Interstate 35. You must then make a slight right toward Seguin. You then need to make another slight right turn onto S State Highway 46/TX-46.  You will then need to turn left onto W Interstate 10. You then need to merge onto I-10 E via the ramp on the left. Afterwards, take the US-183 exit, Exit 632, toward US-90/Gonzales/Cuero. You must then stay straight to go onto Frontage Rd. Your final destination, Griffith Ford San Marcos, 2661 Frontage Rd., will be on the left.
About New Braunfels, TX
New Braunfels, TX was formally established in 1845 by Prince Carl of Solms-Braunfels, who had the formal title of the Commissioner General of the Adelsverein. He named the area after his ancestral home of Solms-Braunfels, Germany. In only five years after its founding, it would go on to become the fourth largest city in the entire state.
 Main Attractions in New Braunfels, TX
New Braunfels, TX has a number of high end eateries and family friendly locations to grab a good meal and quick drink at. Some of the more popular locations among the people who live there include the following restaurants:
·         McAdoo's Seafood Company
·         The Gruene Door
·         Myron's Prime Steakhouse
·         Las Fontanas
 Sights in New Braunfels, TX
New Braunfels, TX is located in an area with a significant amount of nature, so there are a light of places to take in some great sights during your time here. Some of these places include the following locations:
 ·         Natural Bridge Caverns - this is a popular location that offers subterranean cavern tours & an elevated adventure course, plus a cafe & gift shop.
·         Landa Park - a 51-acre riverside park with a miniature train, nature trail, mini-golf, picnic tables, & more activities.
·         Animal World & Snake Farm Zoo - this popular roadside attraction has exotic snakes, primates, a petting zoo, & interactive shows.
·    McKenna Children's Museum - interactive exhibits for young kids focusing on space, culture, & technology in colorful environs.